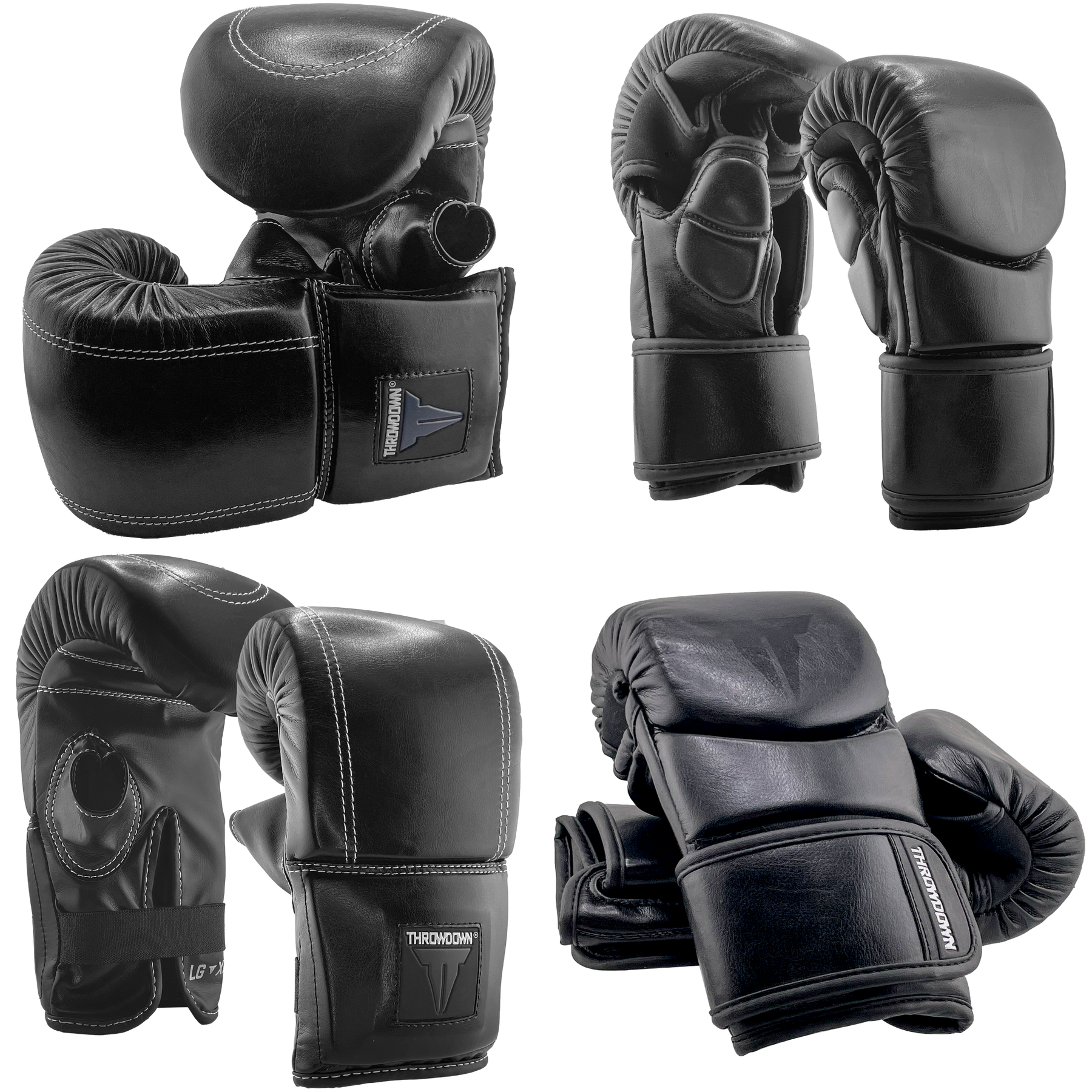 Fight and Train Like the Legends
THROWDOWN has a deep and abiding respect for traditional boxing and the great fighters that define the sport. While the world has sped ahead, we at Throwdown remember the values and advantages found in traditional boxing training and experience. Although new techniques in manufacturing and design have given to us a whole new world of combat sports and equipment, the original still holds weight. It is with a great appreciation for boxing and it's legends that Throwdown presents the Origin and HIIT Hybrid gloves.
Taking inspiration from traditional glove design, the Origin Bag Glove brings back the classic boxing glove with a grip bar, open thumb, and elastic wrist strap. This light, minimalist glove is built on old-school principles with modern construction techniques to encourage traditional boxing exercises with modern durability and safety. With this glove, you can train like the legends for a truly authentic boxing experience.
Featuring the quality of the past and the cutting-edge technologies of the  future, the HIIT Hybrid Training Gloves marry the form and style of an MMA glove with the design philosophy of a boxing glove. This glove is made to train longer and harder with the durability of a boxing glove without significantly sacrificing the manual dexterity inherent to an MMA glove. Fusing the best parts of boxing training with MMA style, the HIIT Hybrid Glove is the ultimate choice for the dedicated fighter.
Harnessing the past and the future of combat sports, THROWDOWN is dedicated to defining the forefront of boxing and MMA equipment with a sincere respect for the greatness which defines the sport. Our experts include amongst their number past professionals of both traditional boxing and modern MMA, to inform our designs and keep our products at the forefront of the industry. Shop today for an Origin Bag Glove or HIIT Hybrid Training Glove and experience the glory of the greats in the modern day.