---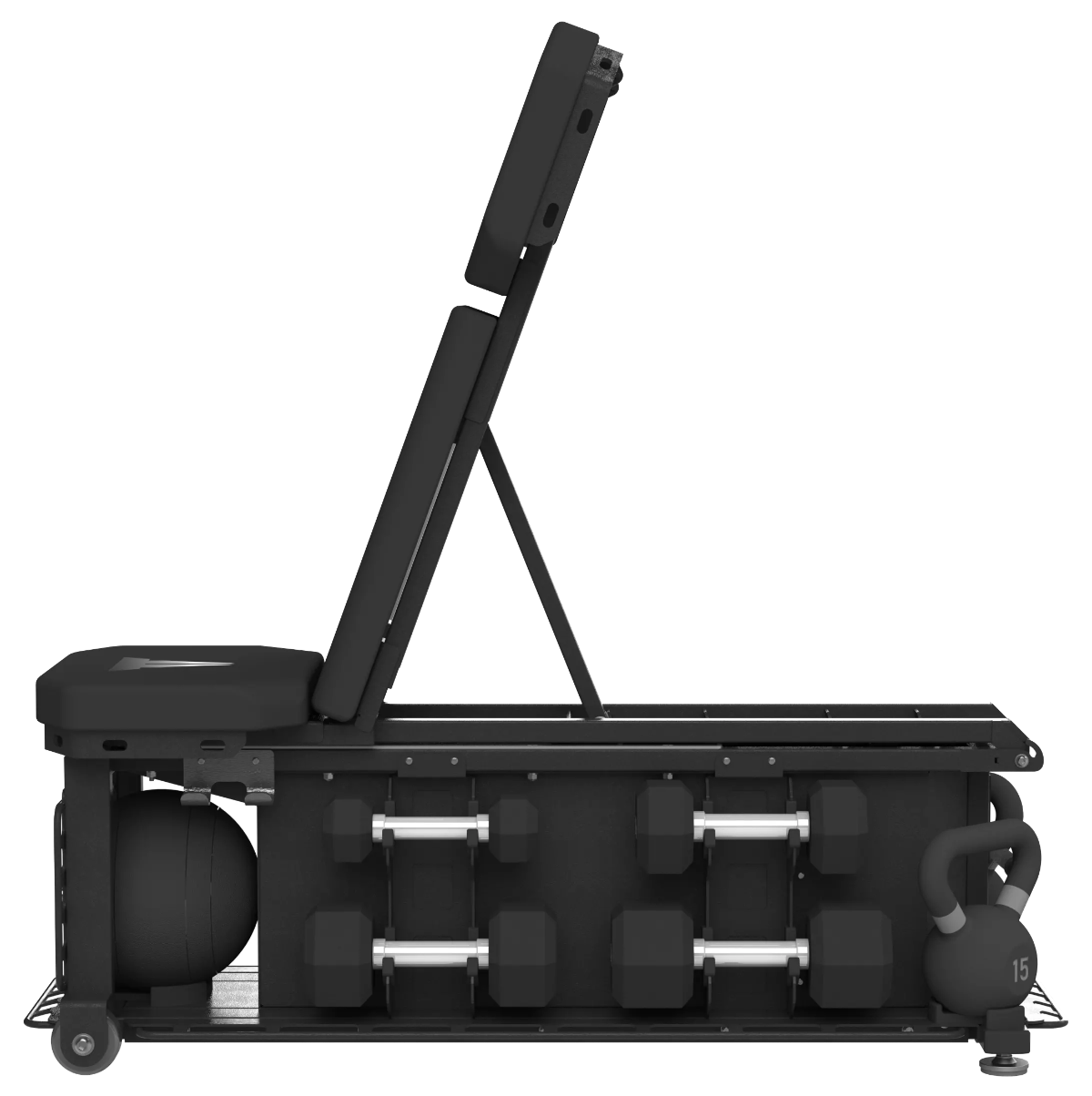 Push Position Adjustments:
30, 45, 60, 75 Degrees
Pull Position Adjustments:
20, 30, 45, 60 Degrees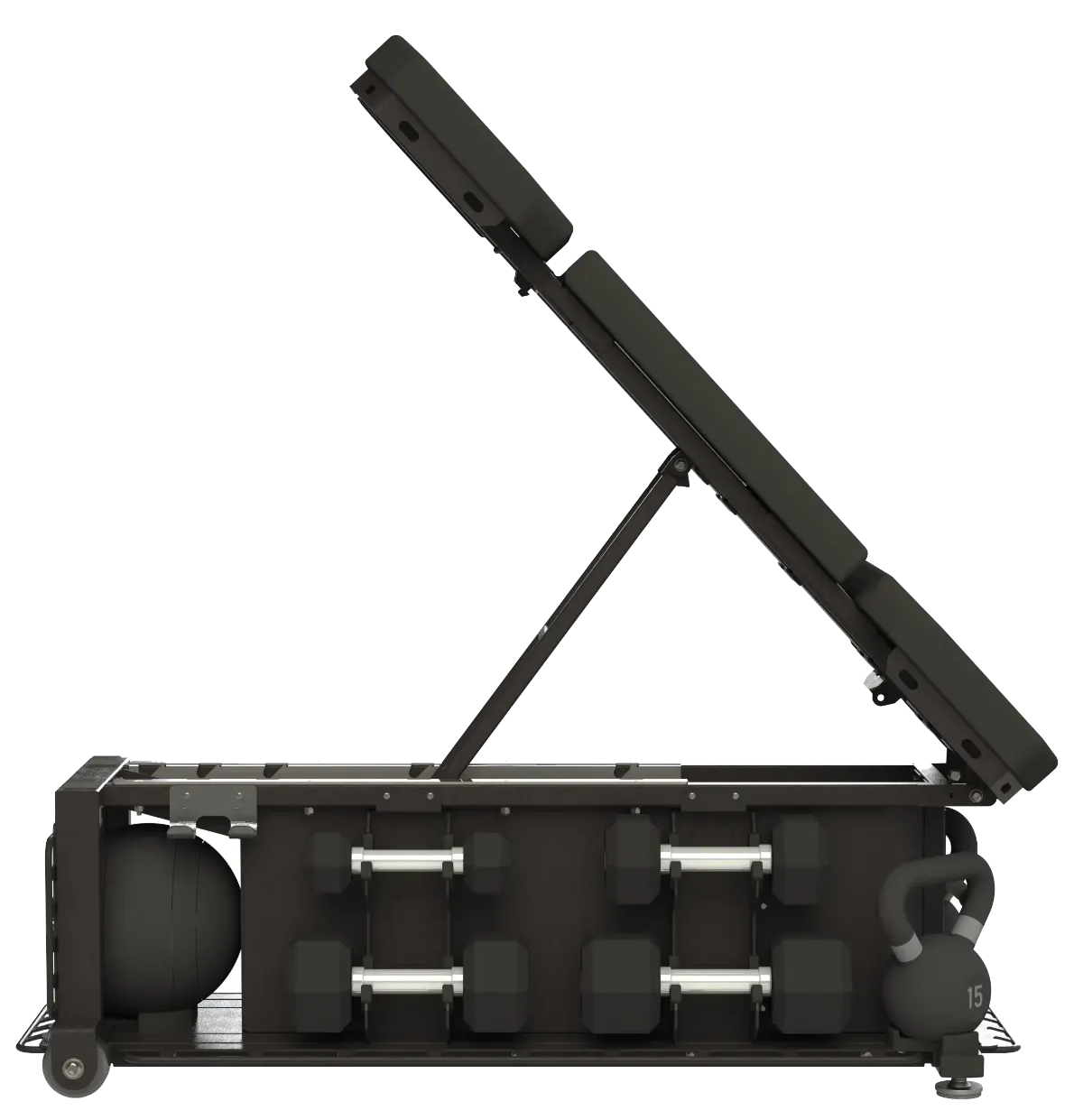 ---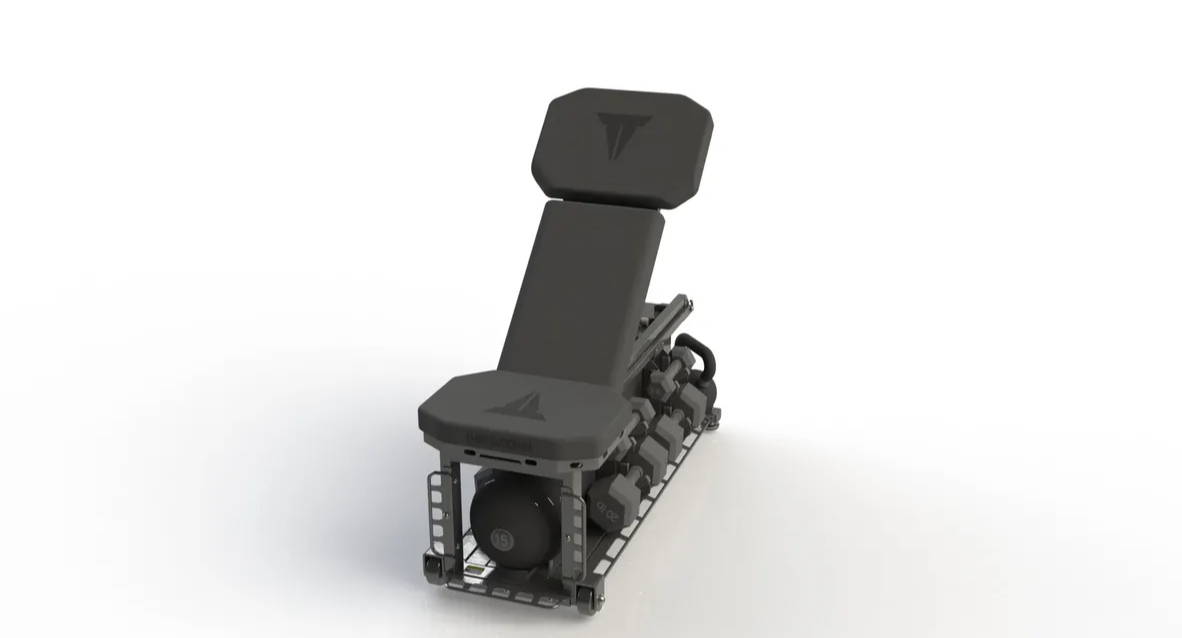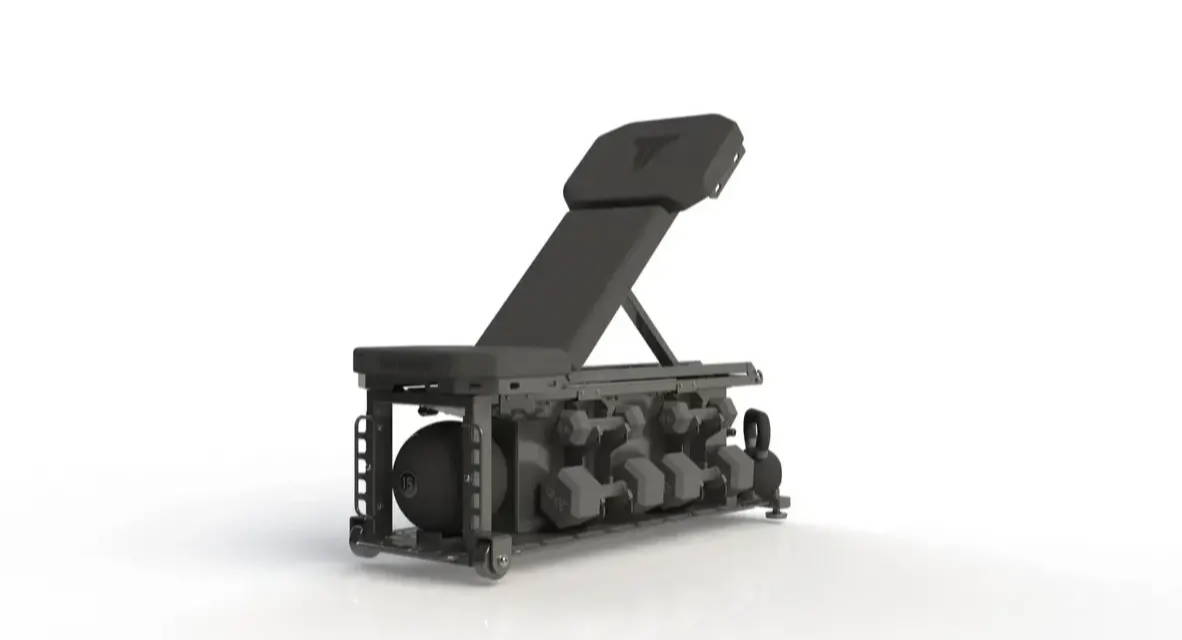 ---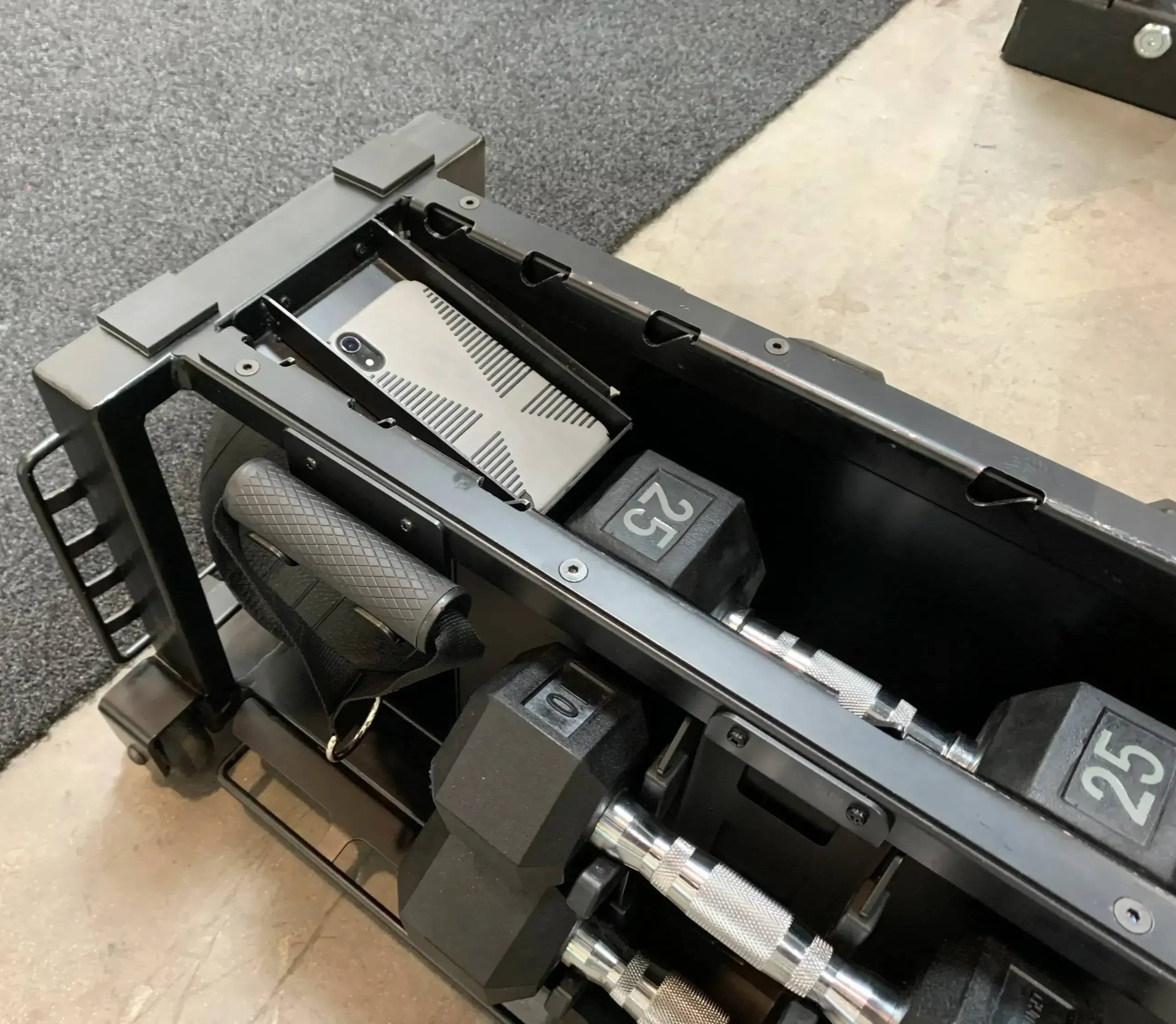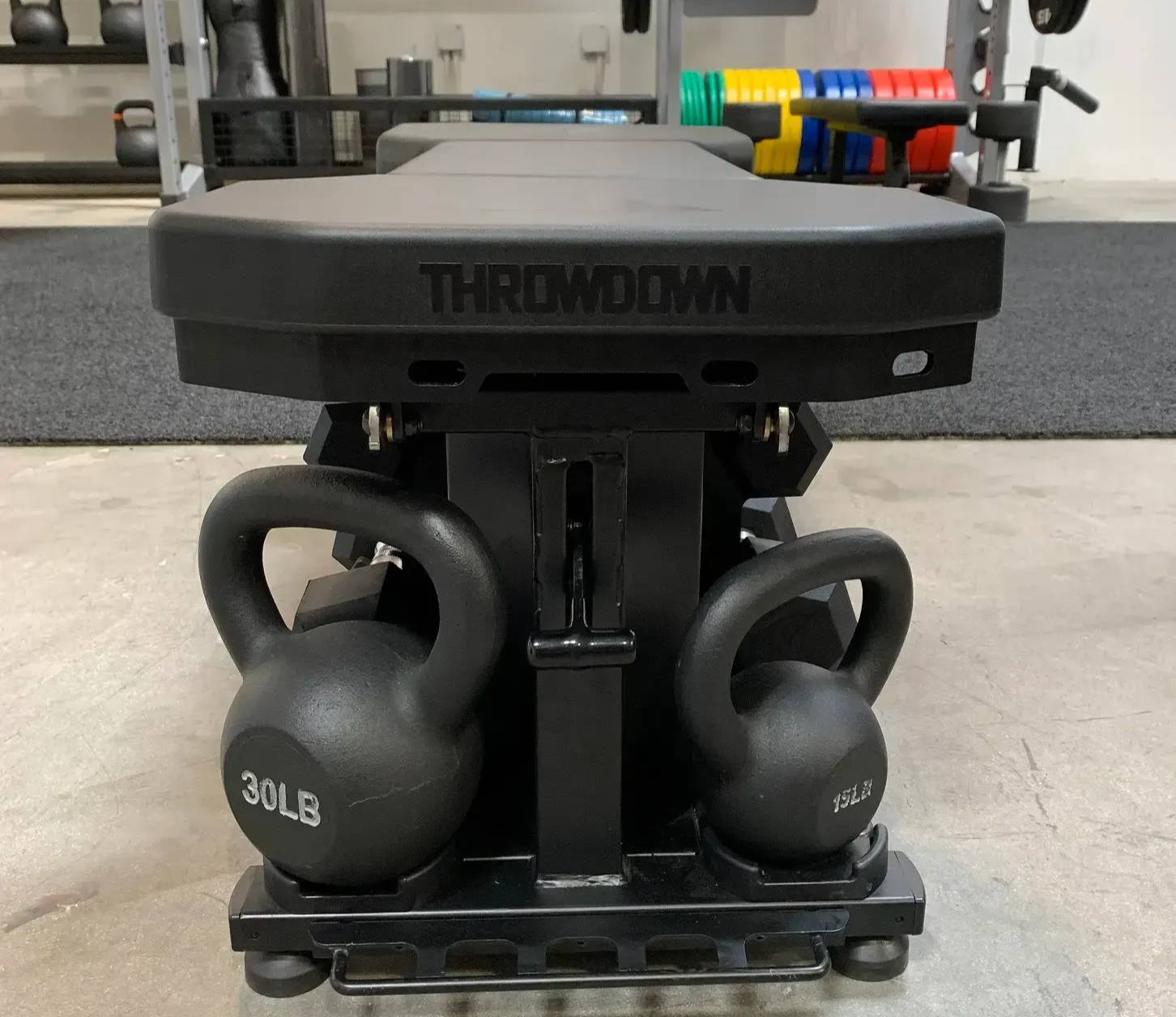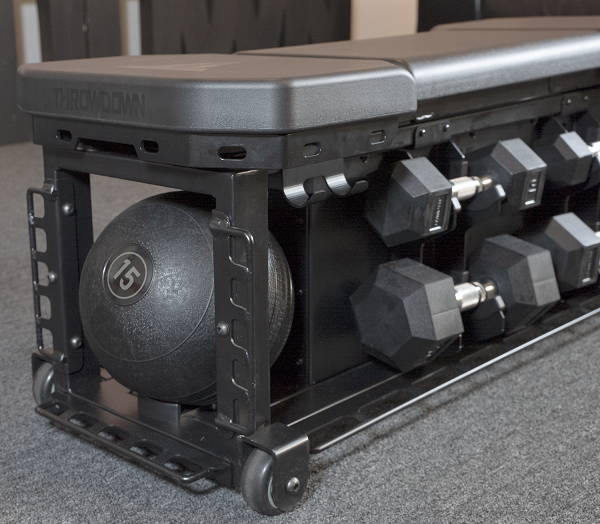 ---
---
Resistance rails engage training variety and optionality by providing anchor points at any bench angle or position.
---
Strategically placed lever (when engaged) allows your solid, stable work station to be relocated or stored with ease and convenience.
---
Three piece contoured cushion, promotes a full range of motion and free movement while maintaining comfort.
---
(2) 5 lb. Dumbbells, (2) 10 lb. Dumbbells, (2) 15 lb. Dumbbells (2) 20 lb. Dumbbells, (1) 15 lb. Kettlebell, (1) 30 lb. Kettlebell
(1) 15 lb. Slam Ball, (2) Level 1 Sleeved Resistance Tubes (2) Level 2 Sleeved Resistance Tubes, (2) Level 3 Sleeved Resistance Tubes,
(2) Resistance Tube Handle Attachments (2) Resistance Tube Ankle Attachments
---
Bench base designed to minimize risk and maximize work.
Can accomodate any personal training items (cell phone,
apparel, bag) to additional training accessories.
---
DISCLAIMER: COLORS AND STYLES MAY CHANGE DUE TO SEASONAL INNOVATION AND STYLE
CONFIDENTIALITY NOTICE - The material in this document contains confidential information which is the property of Throwdown Industries and is legally privileged.
You are hereby notified that disclosing, copying, distributing, or taking any action in reliance on the contents of this information is strictly prohibited.